"Between March and June this year I worked on two paintings for outdoor display as part of a collective commission by KIAC artists. The project , commissioned by CITU envisioned an 'outdoor art exhibition' in the form of large works on panel to be displayed along the stretch of disused wall on Green Lane in Kelham Island."
Abstract landscape 2
This is an acrylic painting on four mdf panels. It is the second painting that I did for the Little Kelham Mural Project.

It was done in two stages: first the background landscape was done using a variation of paint consistency from thin, watercolour-type coverage to heavier colour on the darker areas. The second stage was to paint the 'floating blocks'; this was done using a large improvised T-square and straight edges. The textured ridge effect was achieved by applying different colours to a wide brush and drawing it down vertically until the colours began to blend.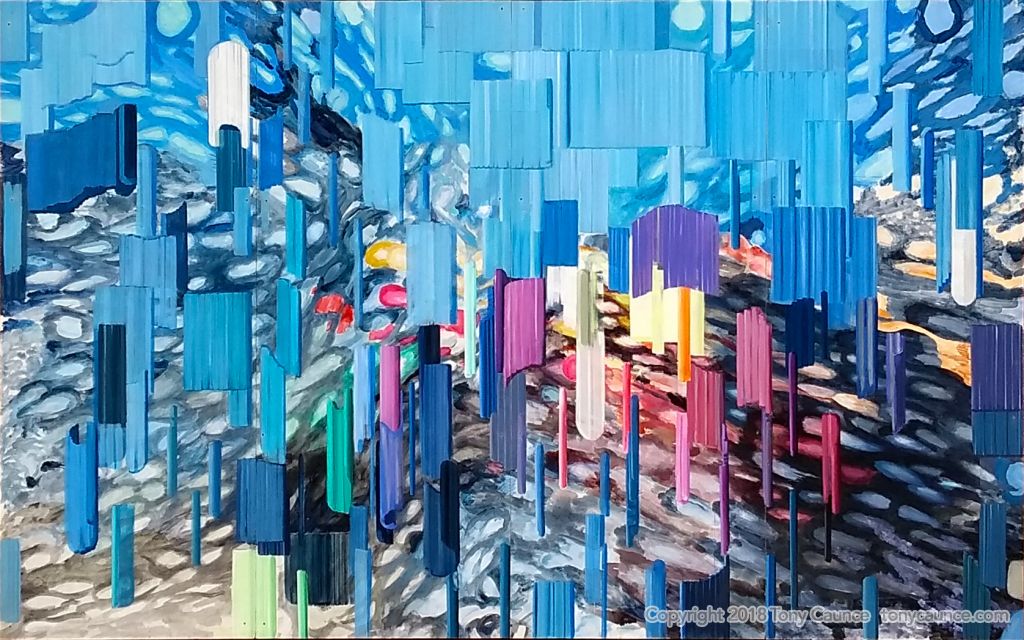 Abstract Landscape #2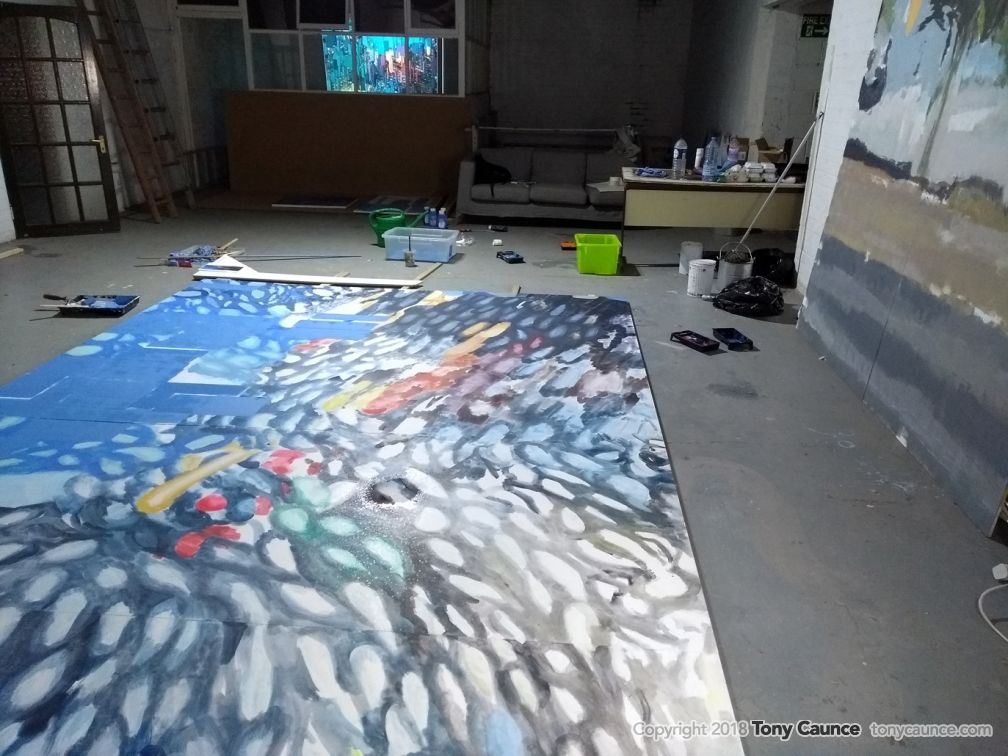 Work in progress on the background in Gage Gallery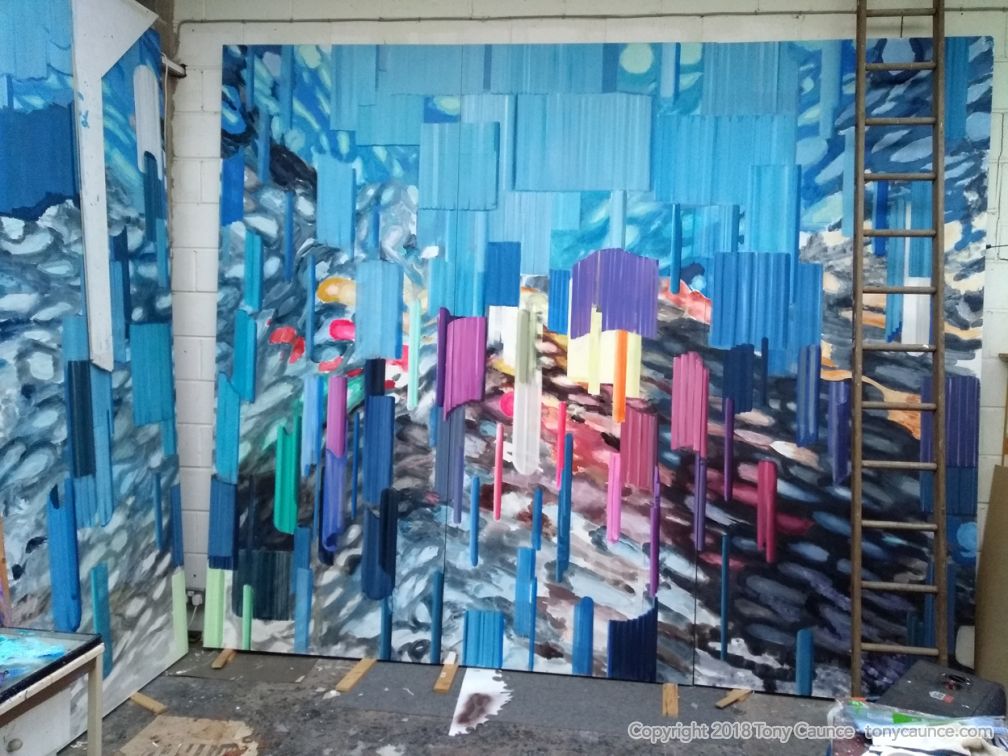 Adding finishing touches in the studio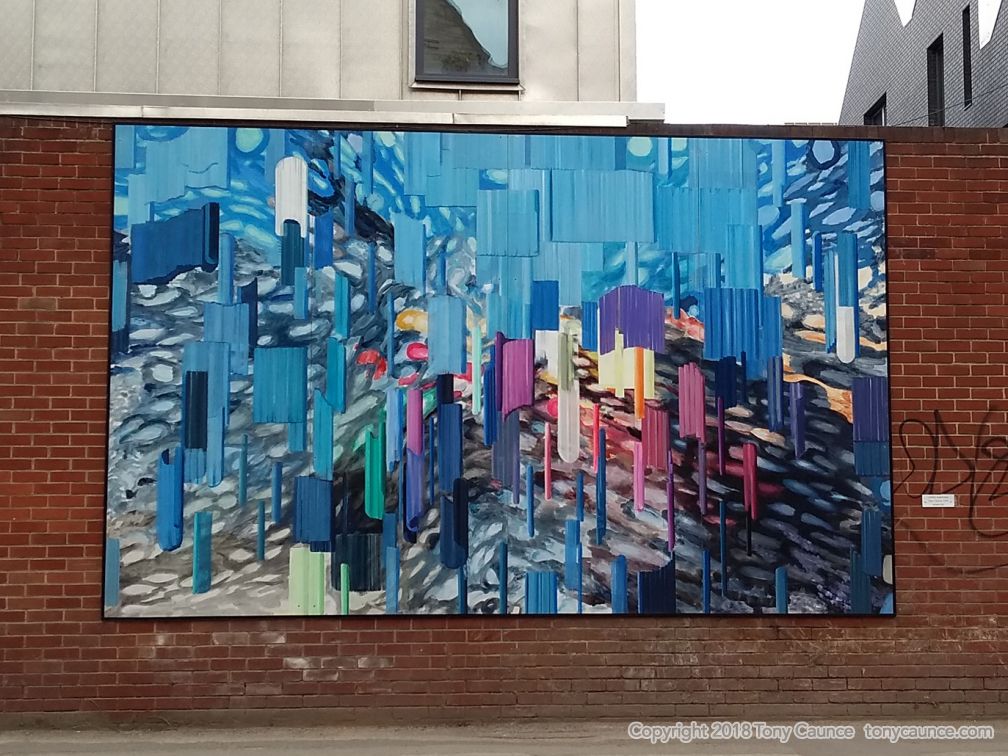 Painting installed on Green Lane
Abstract Landscape #1 (Mural Project)
This is the first of the two large paintings done for the Kelham Island mural project. It uses a 'flat colour' approach and was painted mostly with decorating rollers.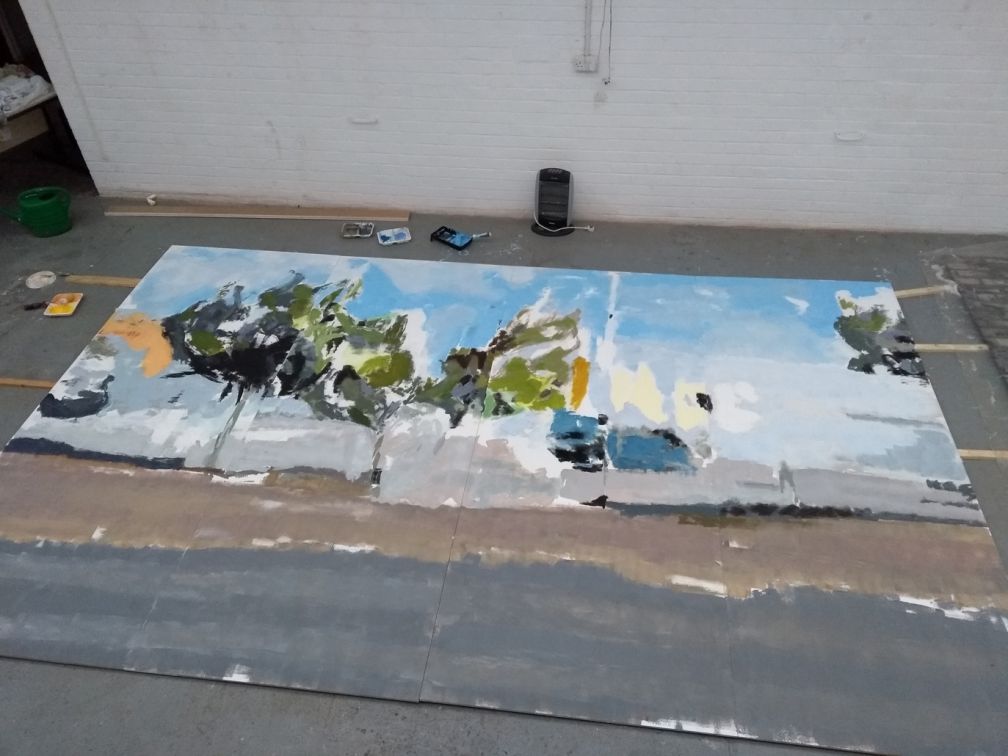 Work in progress in Gage Gallery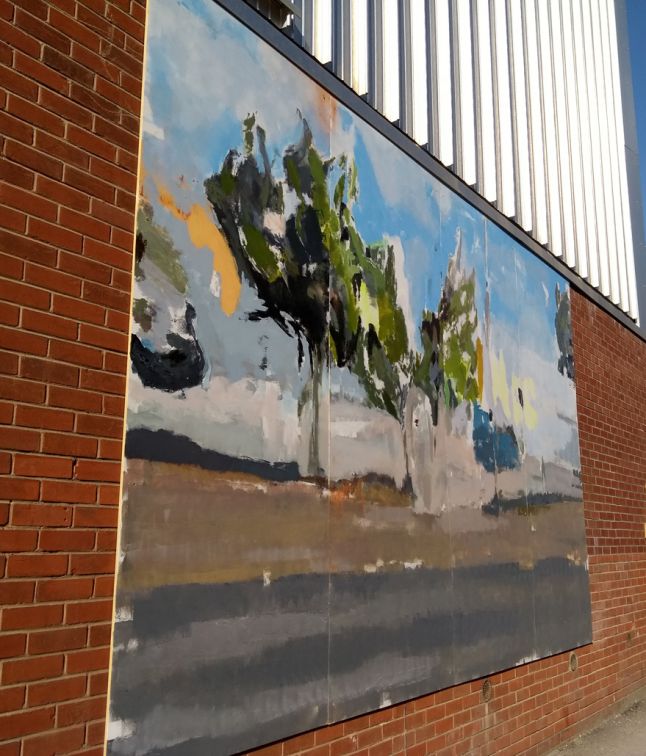 Mural in situ